"Hope Amidst a World of Hurt"
Spring 2020 Convocation

by Adam W. Greenway on Jan 21, 2020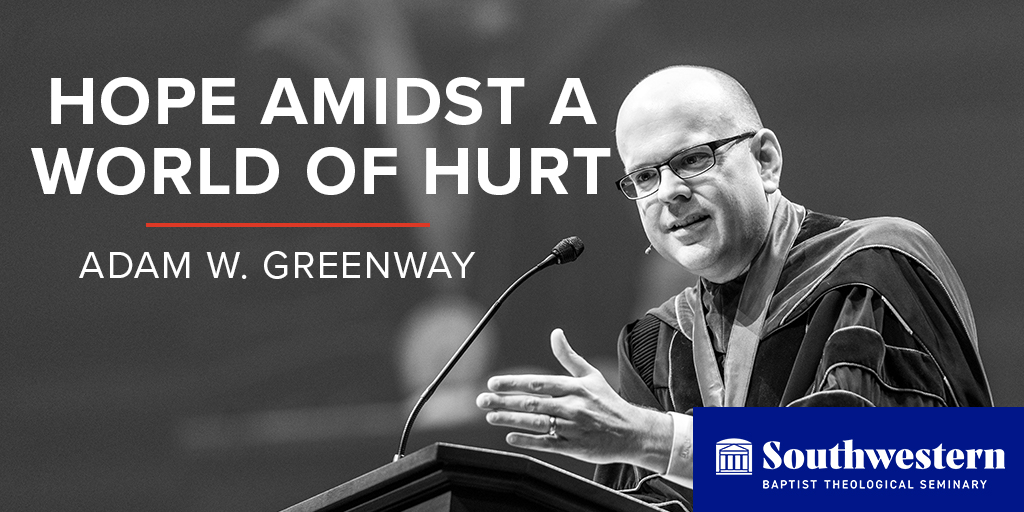 Your video is loading . . .
Your audio is loading . . .
"Hope Amidst a World of Hurt": Spring 2020 Convocation
by Adam W. Greenway on Jan 21, 2020 from Chapel: Spring 2020
Scripture References: Jeremiah 15:15-20
Adam W. Greenway, president of Southwestern Seminary and Scarborough College, preaches on Jeremiah 15:15-20. There will inevitably be suffering and pain in our lives as we seek to serve Christ, and much of that suffering will come at the hands of people who claim to follow the Lord. Greenway here examines how we can navigate that pain as we faithfully trust in God's ultimate grace, forgiveness, and justice.
Other Resources from Adam W. Greenway