"The Mission and Ministry of Reconciliation"

by Ed Stetzer on Feb 13, 2020
Your video is loading . . .
Your audio is loading . . .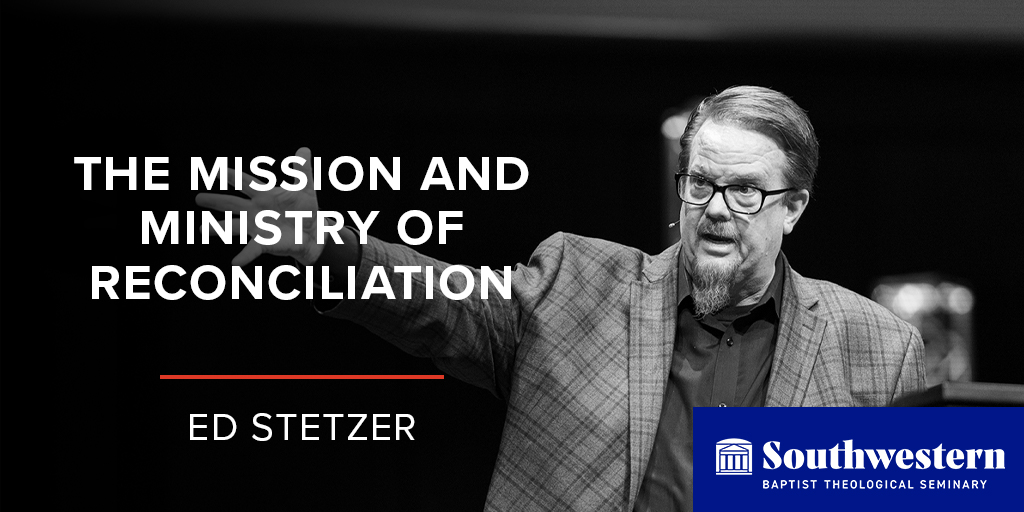 "The Mission and Ministry of Reconciliation"
by Ed Stetzer on Feb 13, 2020 from Chapel: Spring 2020
Scripture References: II Cor. 5:16-21
Dr. Ed Stetzer, Executive Director of the Billy Graham Center for Evangelism at Wheaton College, preaches on 2 Cor. 5:16-21 in #SWBTSChapel. In this sermon, Dr. Stetzer examines how the reconciliation we've received transforms us and propels us into the world on a mission of reconciliation.
Other Resources from Ed Stetzer